We would love to hear from you!
(772) 216-4672 (Danny)
(772) 370-5158 (Stephanie)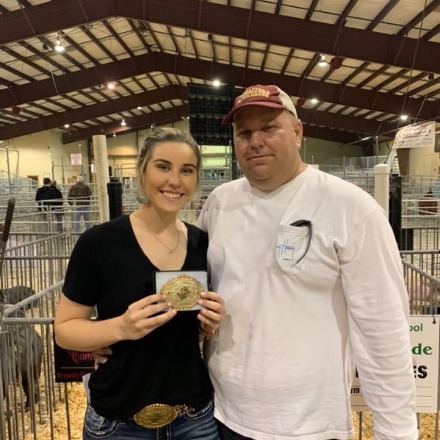 Danny Drawdy
Sales/Breeding
danny@drawdyshowpigs.com 
Steph Drawdy
Skin/hair expert
stephanie@drawdyshowpigs.com
Kayla Drawdy
Fitter/Trainer
(772) 418-2755
Megan Drawdy
Trainer/showman
Drawdy Show Pigs raises and sells only the highest quality showpigs, but cannot control the conditions for which showpigs are raised, housed, fed, watered, or generally taken care of therefore makes no warranties or representations beyond those made expressly herein. Drawdy Show Pigs makes no guarantees, warranties, or representations either written or oral, expressed or implied. Drawdy Show Pigs guarantees that all swine that are purchased off the farm have been vaccinated per Fla laws with all record documentation available for review, the buyer has adequately inspected the animal prior to pickup.