Our modernized facility consists of a barn that is concrete and CMU block construction. All sows are housed in separate pens to ensures all sows/gilts get the proper amount of nutrition while limiting disease transfer in a group. No group housing where one dominant female will eat more while other more passive females become skinny.
We understand this is not the normal however it works for us. Creating a barn that is clean and sanitary allowing customers a good experience while not trying to evaluate pigs standing in mud.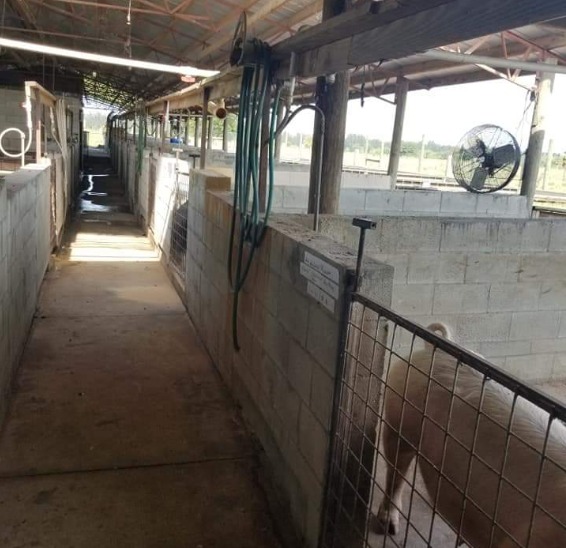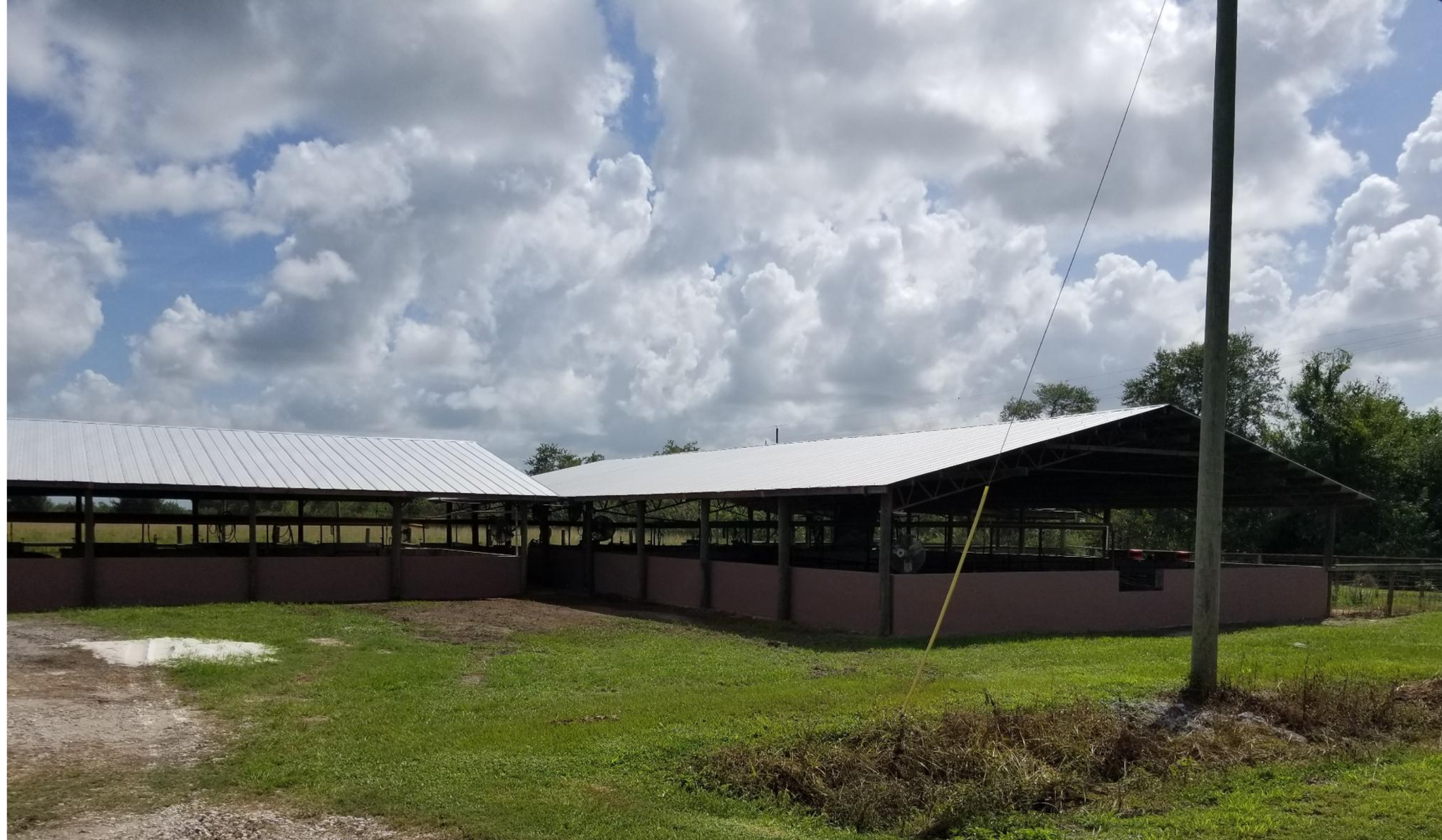 We have (2) barns that are 80' long x 40' wide and (1) barn that is 60' long x 40' wide
Barn consists of 22 sow pens on concrete, 12 baby pens with concrete slab, and dual purpose open area for viewing of pigs for sale.
Fully enclosed climate controlled feed room
All Pigs are bred using Artificial Insemination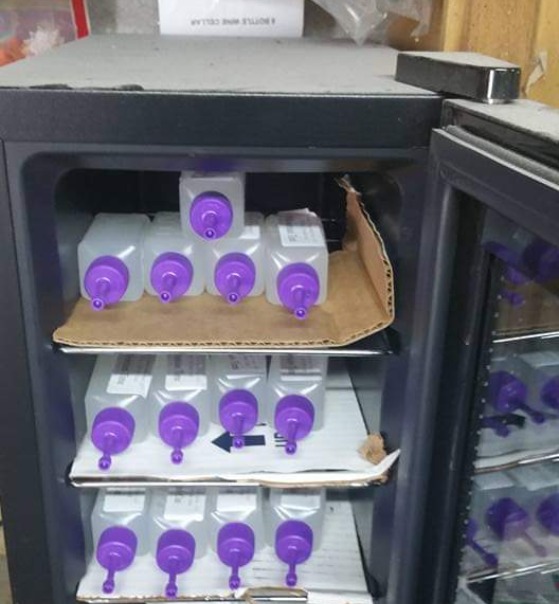 On Site Cooler
We only use the most relevant influential boars in an effort to keep current with the market trends. Matings are done in an effort to fix problems areas of sows/gilts working with boar stud businesses. There will never be a perfect pig but if we use structurally correct, heavy structured, trendy sows/gilts we can match them up with boars to "make the next generation better".
Selective Breeding
During breeding season all our sows/gilts are cycled using Matrix to ensure perfect timing. Timing our sows/gilts with Matrix we can order semen that matches up with our sows/gilts. We rarely order over-run semen because when we schedule our breeding we want to ensure our plan for matching up a boar with our sows/gilts follow the plan we put in place.
The Baby factory
Farrow crates are installed in a recess floor area with washdown system and sloped concrete for drainage. What this creates is a low disease area, fly control, being ultra clean at all times.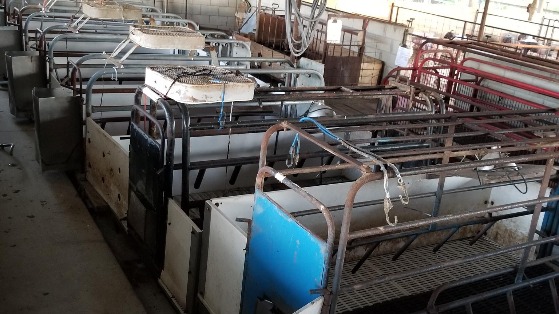 8 farrow crates on site
Have you ever visited a breeder only to find there are no farrow crates on site. Does this ever make you question if the pigs your looking at are actually born on site? We utilize 8 permanently in place farrow crates that customers walk by on their way to the baby pig area.